Gainesville staff
Lake City staff
Meet Annie Winnett, RN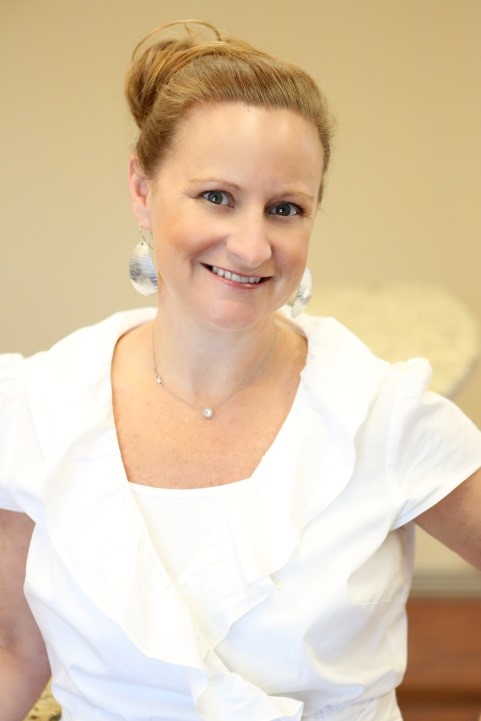 Annie began her career with a BS in Human Services and Studies at Florida State University in 1997. She worked many years in healthcare sales and marketing in Tallahassee, FL. In her love for taking care of others, she pursued her nursing degree, graduating from Presbyterian Hospital School of Nursing/Queens University in 2004. As an RN, Annie has had the opportunity to expand her skills and career. Over the past 12 years, she has had the opportunity to work in med/surg trauma, perioperative nursing and currently occupational medicine as LCMC's Company Care Clinical Director.
Away from work she loves being a mother to her beautiful daughter and step son. Together, they enjoy many adventures. They love spending weekends at their home away from home on the Suwannee River boating , swimming and hanging out with close friends.
---
Meet Ernest de Leon, MD, Medical Director
Bio Coming Soon!
---
Meet Jennifer Watson, ARNP
Jennifer began her career with a B.S. in Political Science at Florida State University in 2005. She, then, pursed her Accelerated Nursing degree at Valdosta State, graduating with her BSN in 2007. Her MSN/Adult ARNP degree was obtained in 2009 at St. Louis University.
As a Nurse Practitioner, she has practiced in Pulmonology, Critical Care, Sleep Medicine, Primary Care, and, now, Occupational Health. Jennifer is Board-Certified in Adult Medicine. She is also a DOT certified Medical Examiner. Professional memberships include the American Association of Nurse Practitioners and the American College of CHEST Physicians.
In her free time, Jennifer loves going to the coast with her husband, daughter, and Labrador retriever. They enjoy boating, fishing, and just relaxing on the beach. She is also an avid sports fan. The Seminoles are, of course, her favorite team. Go Noles!
---
Meet Inez Nichols, ARNP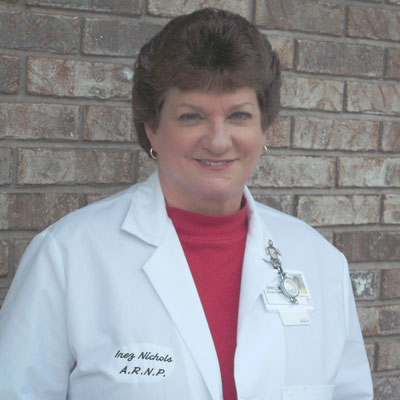 Inez is an accomplished nurse practitioner with a Doctorate of Nursing Practice (DNP) from the University of North Florida. She joined Company Care in 2016 and her 30 year nursing career span encompasses medical/surgical, surgical ICU infusion/vascular access, and family practice services. She is certified as an ARNP through the American Association of Nurse Practitioners and holds several other national certifications, including Certified Registered Nurse Infusion, Vascular Access Board Certified, and that per DOT regulations. Contributions to the profession comprise several journal publications, nurse educator, national speaker, poster copyright, and current Review Editor for the Journal of Infusion Nursing.
Inez and her husband both grew up in NE Florida and reside on a farm where they enjoy cows, horses, fishing, and visits from family and friends. They especially enjoy visits with their little granddaughter.
As a part of Company Care, Inez is committed to quality care practices and promoting best outcomes for the employers and businesses in the community.
---
Meet Daisy Robinson, RT (R), ARRT, Clinical Coordinator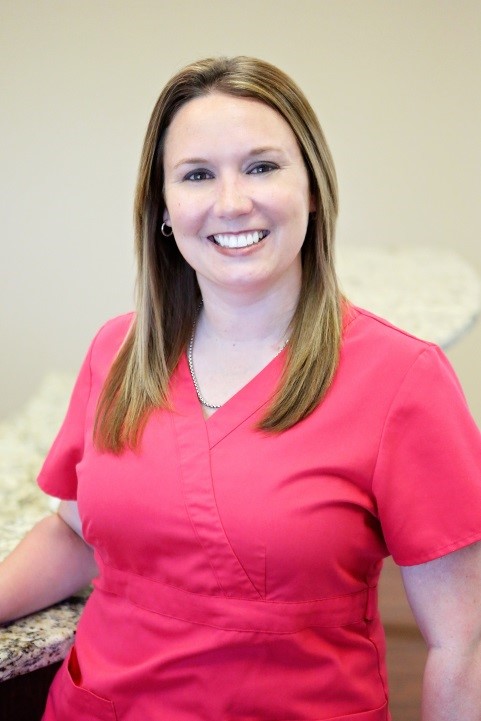 Daisy has worked in Healthcare for 12 years starting her career and love of patient care at Lake City Medical Center in 2004 and returning to work at Lake city Medical Centers Company Care in April of 2015. Daisy is a Radiologic Technologist accredited by ARRT., having graduated in 2008. Daisy is currently furthering her education into Computed Tomography. She is married to Will Robinson and they have one child, Jackson. In her spare time she enjoys her sons travel soccer games and boating with her family whether it be at the river or the Gulf.